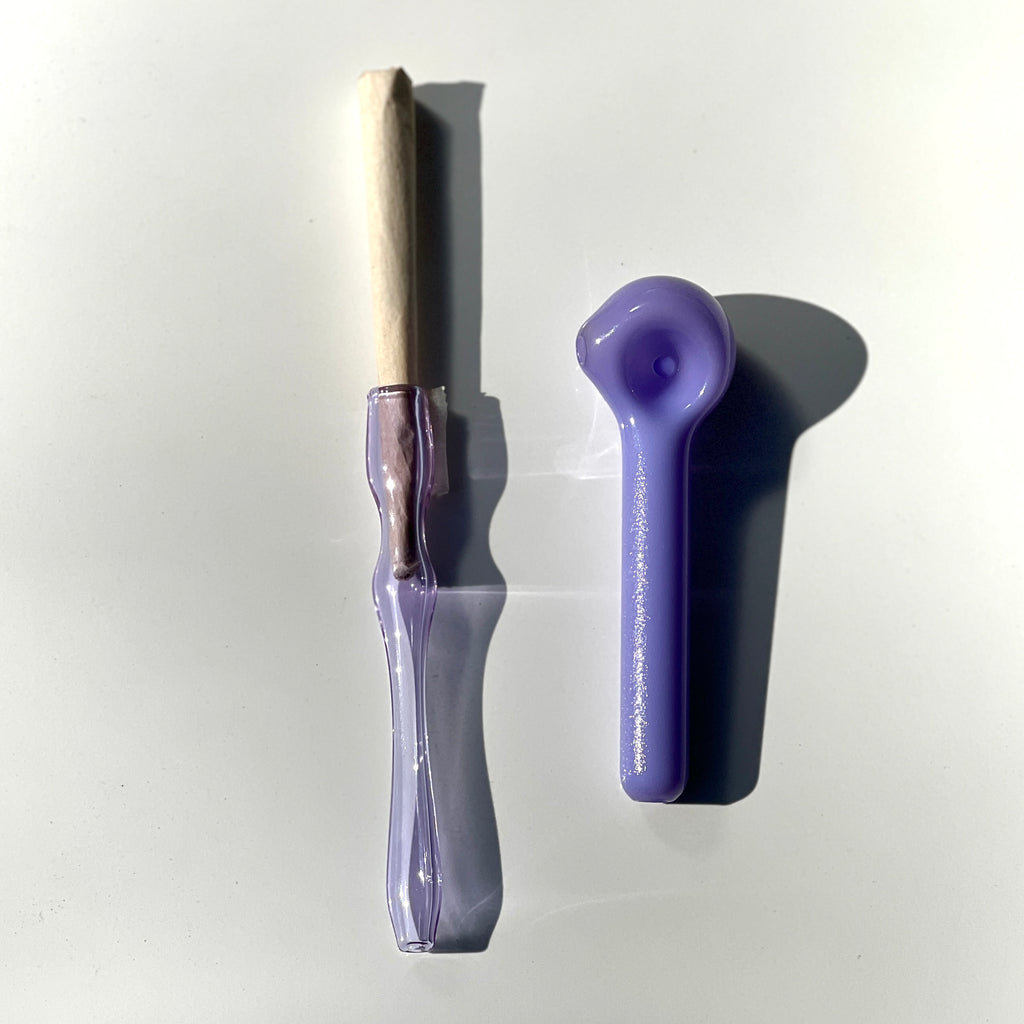 Purple Glass Holder + Pastel BB
Set includes: purple glass holder and purple pastel bb mini pipe.
Includes Off-White Rolling Papers.
Holder measures approximately 4 inches long and 7mm in diameter. Handblown in USA.
Mini pipe measures approximately 3.5 x 1 x .5 inches (L x W x H)
*Lighters can only ship within the US via ground shipping (not available to Hawaii or Alaska)
*Pictured tobacco cigarette not included* 
This item is intended for tobacco use only and may require an adult (21+) signature upon delivery.