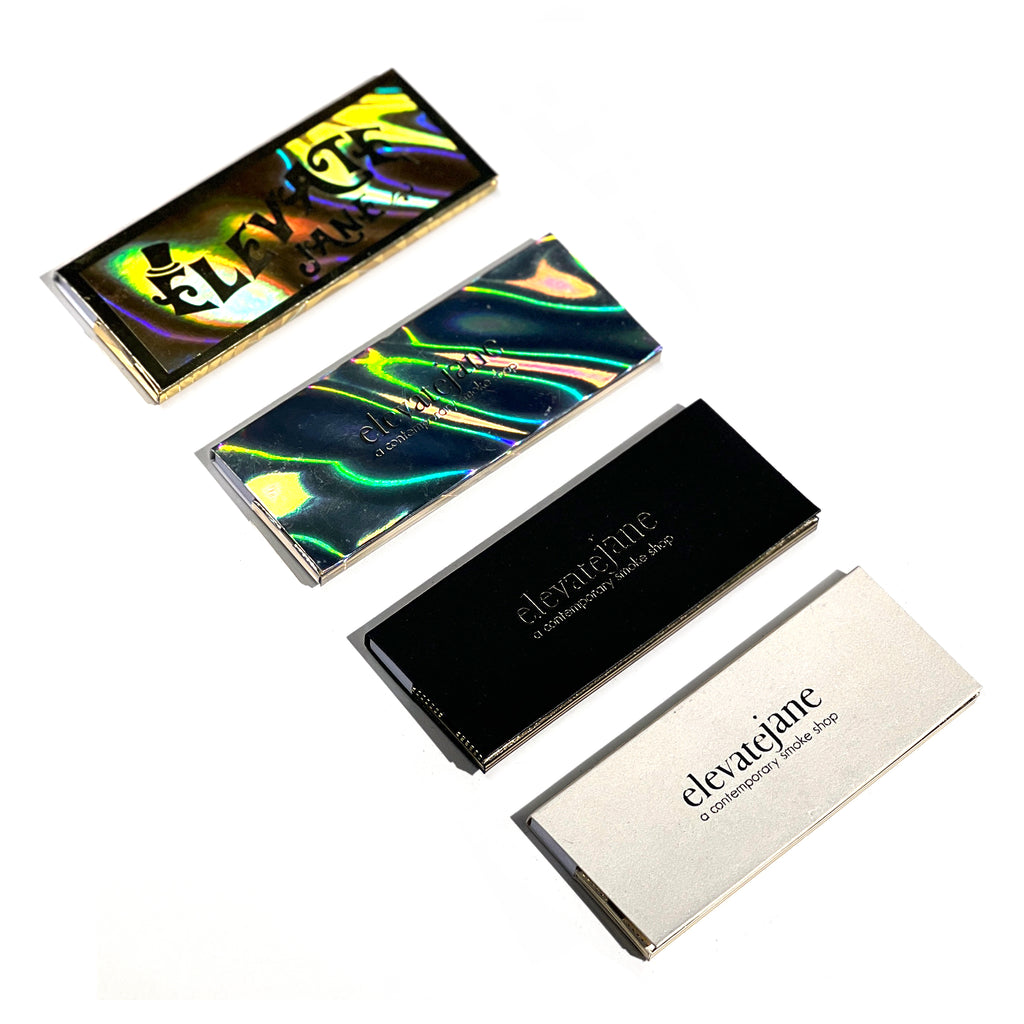 Elevate Jane Rolling Papers Collection (4 pack)
One pack of each off-white, deep charcoal, holographic silver, and gold. King sized papers. 50 crutches + 50 papers (most packs have 32), made from natural paper and arabic gum seal.  
This item is intended for tobacco use only and may require an adult (21+) signature upon delivery.