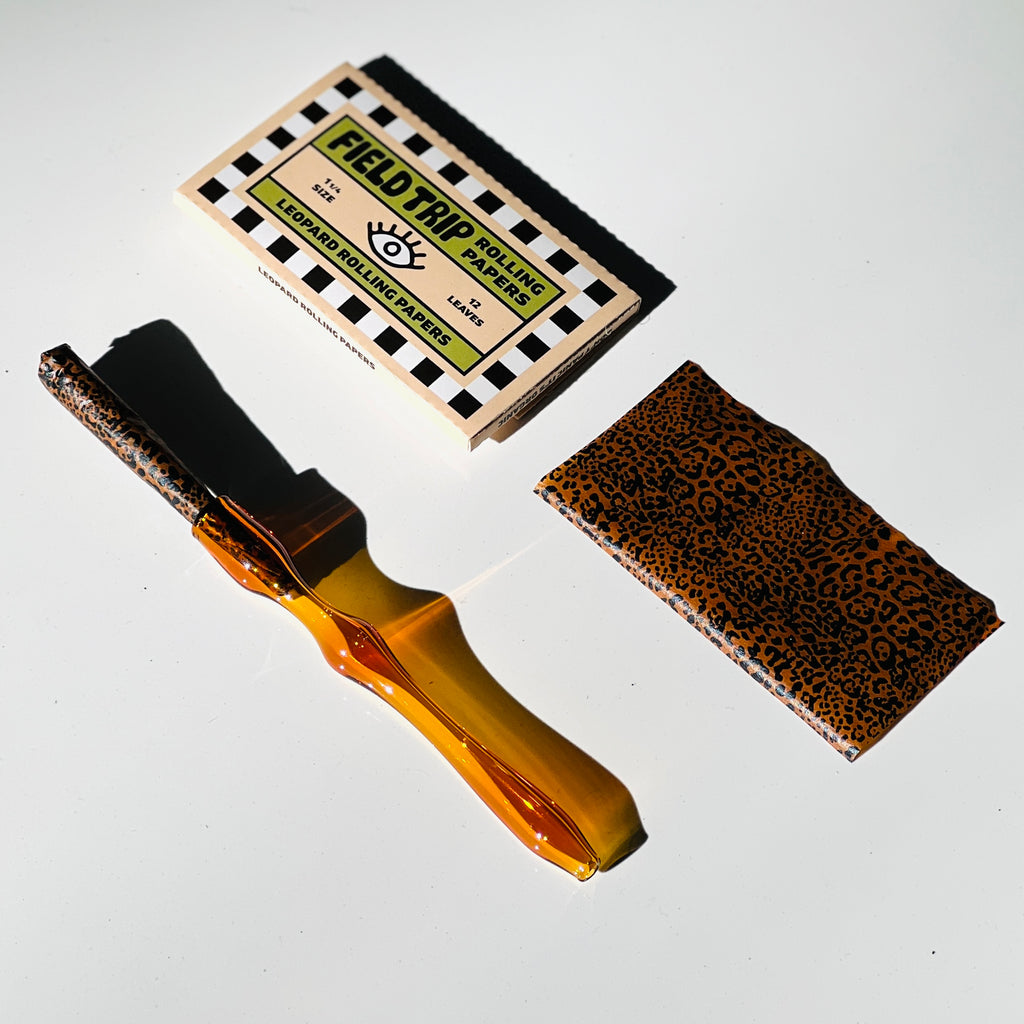 Dank Duo: Amber Glass Holder + Leopard Papers
Set includes: amber glass holder and leopard rolling papers. 
Holder measures approximately 4 inches long and 7mm in diameter. Handblown in USA.
1 1/4 papers come in packs of 12 and include choose-a-size crutches.
*Pictured tobacco cigarette not included* 
This item is intended for tobacco use only and may require an adult (21+) signature upon delivery.